Atelier d'Artisanat d'Art
Fondé en 1972
The company was created in 1972 by Marc Garnier in France. Another branch and fully functional workshop was opened in Japan in 1995.
We are specialized in mechanical pipe organs from the smallest (45 pipes) to the biggest (around 10,000 pipes).
We build instruments in the traditional European style (French, German, Dutch) from the  "Renaissance" to the "Old Baroque" period.
We also build modern design organs, integrating future technology for the needs of new modern music. Such modern instruments are used in private homes, music schools, churches and performing art centres.
The French headquarters is where the concept development and craftsmanship was primarily carried out. However, now the Japanese branch, that was mostly for maintenance of  our instruments (approx. 130 instruments), is also developing and crafting instruments at its Japanese workshop with local staff supervised by the Garnier family.
The Japanese branch also offers the best and reliable maintenance done by our experts at a very attractive price.
Our policy is still handcraft. Organ building is an art and each instrument is unique and built according to each client's particular needs. This is something that we are very proud of.
We are quite famous for this type of custom building and always find a way to provide different options for our clientele, rather than "middle quality standard instruments", which are still to this day, the most commonly made instruments.
Our company builds high-quality music instruments. Our goal is and has always been to offer the best of what can be built.
The music world is a high level and elitist world, one that gives us the opportunity to recognize the beauty of the composer. We give our clients the possibility to create their own heirloom since our instruments never lose value but rather gain value over time.
It has taken time, hard work, craftsmanship, talent and great patience for our name to become famous.
Several great organists and artists started to practice and made their debut with our instruments, later becoming renown musicians around the world.
Even today there is still a big demand for high quality music .
From the very first instruments built in the early 70s Marc Garnier rediscovered old techniques in organ building (proportion of the case, cuneiform bellows, short octave, double key for the meantone, old temperaments, voicing on site, and much more…). It was a big risk at that time where the neo-baroque, or so called "organ to play everything" was the norm.
In this regard, some of our instruments are classified as " national heritage".
This building philosophy has made us greatly respected in both Europe and Japan for more than 40 years. Please keep in mind the challenges of entering and maintaining business in the Japanese market, still one off the most difficult in the world!
We voice our instruments exclusively on site, and so far there are only a few people in the world who are experienced in this. Voicing the instruments on site instead of in the workshop may indeed be more difficult and risky but the end result is a better instrument.
The reason why we still continue to do the voicing on site is because it optimizes the musicality of the instruments in its final venue or location. This on site work is irreversible, therefore risky which is why very special care is giving to this delicate process. It has the advantage of also allowing the future organist to familiarize himself/herself with the new pipe organ, to understand how it is built on a musical level and to participate in this final process that is usually completed in the workshop. We are the only ones in the world who do the voicing of their instruments exclusively on site and it's our years of expertise that allow us to continue to confidently do it this way.
The material for the building of our pipe organ instruments are all natural and still similar from the ones our ancestors used to work with several centuries ago, which have proven the test of time as there are several century old instruments left in Europe.
The only modern components that we use are: the motor for the wind, lights for the keyboard and sequencer for the stop action if needed.
Apart from those 3 modern components, everything else is made with the same natural materials our European ancestors used and crafted by hand which also means that our instrument require time to be built.
We hope that we have given you the desire to get to know more about us.
We are a small-scale hand-crafting organ building company. All our craftsmen are highly skilled masters in their own work and their experience and skills are top notch. This allows us to always guarantee high-quality work.
Do not hesitated to contact us or visit us! This could be the opportunity to share our passion and enthusiasm for this craft that serves music.
弊社は1972年、フランスでガルニエマルクによって創設されました。
小さい楽器(45本のパイプ)から大きい楽器(約1万本)までの様々なパイプオルガンを製作してきました。
ルネッサンス期からオールドバロック期までのヨーロッパの伝統的なスタイル(フランス、ドイツ、オランダ)の楽器を製造しています。
また、新しい現代音楽のニーズに合わせて、未来の技術を取り入れたモダンな
デザインのオルガンも製作しています。
こうしたモダンオルガンは、個人宅や音楽学校、教会、パフォーミングアートセンターなどで使用されています。
フランスで、オルガンのコンセプトや製作を行ってきましたが、現在は山梨県のアトリエで、楽器の開発・製作に取り組んでいます。
また、東京を中心にから国内外まで30年以上の経験を持つビルダーが確実なメンテナンスを提供しています。
オルガン製作は芸術であり、それぞれの楽器はお客様の特別な思い、必要性に合わせて製作され、たったひとつだけのものです。
私たちの楽器づくりには妥協はなく、どこにでもある楽器とは違い、お客様にさまざまな選択肢が提供できる方法を常に見出しています。

ガルニエマルクは、70年代に製作した最初の楽器から、オルガン製作における古い技術を再発見しました。
(ケースの比率、楔状ベローズ、短いオクターブ、平均律のダブルキー、古い音律、現場での発声、その他多数…)
それはネオバロック、いわゆる「何でも弾けるオルガン」が主流だった当時、
大きなリスクでした。
しかし、その製法が認められ多くの方に知ってもらえることにつながりました。
私たちが現地での整音を続ける理由は、最終的な場所でしか楽器の音楽性を最適化できる音作りが出来ないからです。
オルガンの音づくり、整音は元に戻すことができないのでとてもデリケートな作業で、細心の注意が払われています。
組み立て中はオルガンが出来上がっていく作業をみてもらい、できる限り説明をいたします。
それはこれから演奏していただく将来のオルガニストの方などが、パイプオルガンに興味を持ち、演奏するだけではなく、音楽的なレベルでどのように作られるかを理解していただきたいという思いがあるからです。
私たちは世界で唯一、楽器のボイシングを現場で行っており、長年のノウハウがあるからこそ、この方法で自信を持ってやり続けることができます。

パイプオルガンの材料はすべて天然のもので、数世紀前に使われていたものと同じものです。
現代的な部品は、管楽器用のモーター、鍵盤用のライト、そして必要であればストップアクション用のシーケンサーだけです。
この3つの部品以外は、ヨーロッパの先人たちが使っていたものと同じ天然素材を使って、手作業で作っています。
ご興味のある方は、お気軽にお問い合わせください。
Why choosing GARNIER ORGANUM
– 1972 – Rediscovery of the edge bellow (or cuneiform bellow).
– Since 1972 we have always voiced our instrument on site to get the sound that best fits the site and this without doing any pre-voicing in the workshop.
– 1975 – Introduction of the spring windchest type, with the push and pull stop action system.
– 1977 – Creation of the GPFO (Groupement Professionelle des Facteurs d'Orgues) with Marc Garnier as President.
– 1979 – Creation of the Organ Builder school in Eschau (Alsace) for the apprenticeship of the new generation.
– 1972 ~ present day – Study and introduction of old tuning systems especially the meantone. We have also developped more than 16 new temperaments.
– 1980 – Creation of the first movable and tunable Continuo positive organ for Radio Bremen.
– 1989 – The first ever selectable multi temperament instrument on a turning table.
– 1990 – Introduction of full 3d Computer Aided Design (CAD) in the design of Organs.
– 1991 – Development of a mathematical interpolator to assist in the acoustic computation of pipe sizings as well as automatic generation of CAD drawings.
– 1995 – Introduction of the first programmable NC machines as an aid to the manufacture of technical parts
– 2000 – Introduction of a new windchest system providing the ability to play every stops on all keyboards individually or simultaneously.
– 2004 – Introduction of an auto regulated keyboard system for countries with high humidity constraints.
– 2010 – Introduction of an auto-hygrometric system inside the organ for a better humidity control.
– 2014 – New auto-regulated slider-chest systems for countries with high humidity constraints.
– 2019 – First moveable instruments with 2 keyboards and pedal, 4 pitches and 11 stops. This instrument can be installed and tuned in a matter of few hours with tonal ajustment capacities.
GARNIER ORGANUM年表
– 1972年 フランスでマルクガルニエオルグ社を設立。エッジベロー(楔状ベロー)の再発見をする。 オルガンを演奏する場所に最も適した音響、音を得るために常に現場で整音作業を試みる。
– 1975年、プッシュ&プルストップアクション方式のスプリングウィンワインチェストタイプを発表。
– 1977年 ガルニエ マルクを会長とするGPFO(Groupement Professionelle des Facteurs d'Orgues)が設立される。
– 1979年 – 新世代の見習いとして、エシャウ(アルザス)にオルガン製作者学校を設立。
– 1972年 〜 古い調律法、特にミーントーンの研究・導入。また、16以上の新しい音律の開発。
– 1980年 – ブレーメン放送局のために、初の可動・調律可能なコンティニュオ・ポジティブオルガンを製作。
– 1989年 – 世界初の旋律選択可能なマルチ・テンペラメント・オルガンを開発。
– 1990年-オルガンの設計に3次元コンピュータ支援設計(CAD)を導入。
– 1991年 パイプサイズの音響計算とCAD製図の自動作成を支援する数学的補間装置を開発。
– 1995年 – 技術部品製造の補助として、最初のプログラマブルNCマシンを導入。
– 1997年 – 日本で満足行くメンテナンスができるようガルニエオルグジャポン有限会社を設立する。
– 2000年 – すべてのキーボードのすべてのストップを個別または同時に演奏できる新しいウィンドチェストシステムを導入。
– 2004年 – 湿度の高い国向けに自動調整キーボードシステムを導入。
– 2010年 – より良い湿度制御のために、オルガン内部に自動湿度調整システムを導入。
– 2014年 – 湿度の高い国のために、新しい自動調節式スライダーチェストシステムを導入。
– 2019年 – 2鍵盤とペダル、4つのピッチと11ストップを備えた初の可動式オルガンを開発。音色の調整能力により、数時間で設置・調律が可能となる。
– 2021年 – GARNIER ORGANUM有限会社に社名変更。代表取締役にガルニエボリスが就任し山梨県に本社を移す。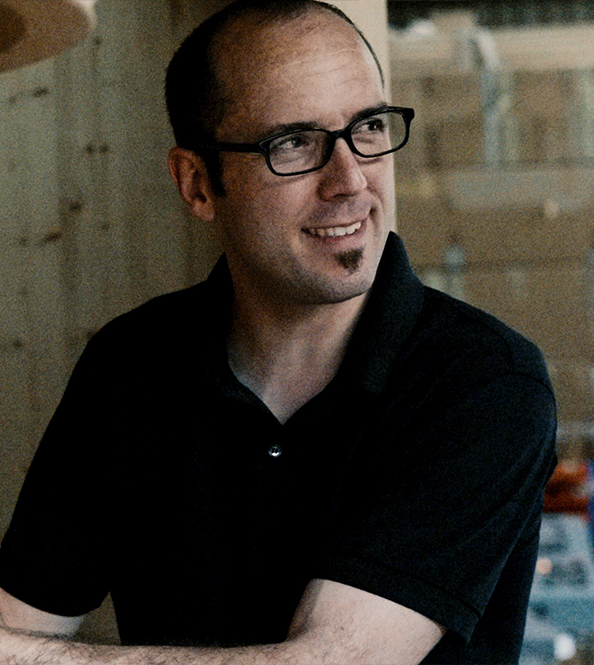 Garnier Boris
Director of – GARNIER ORGANUM –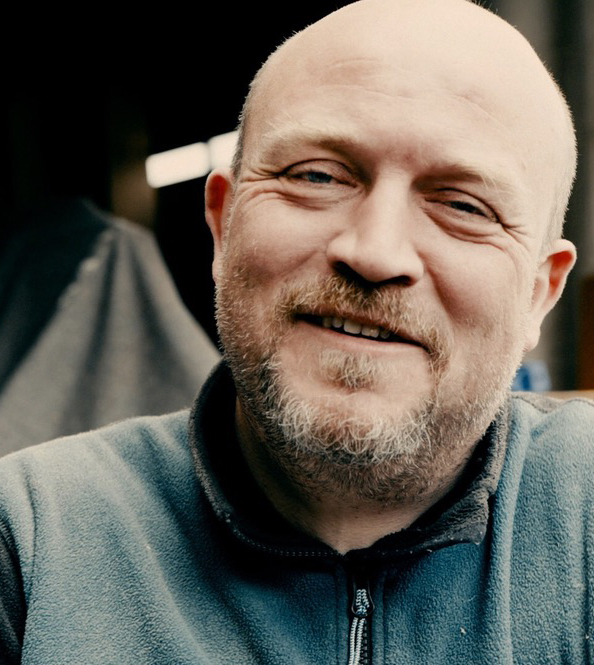 Garnier Matthieu
Head of maintenance & customer relation – GARNIER ORGANUM –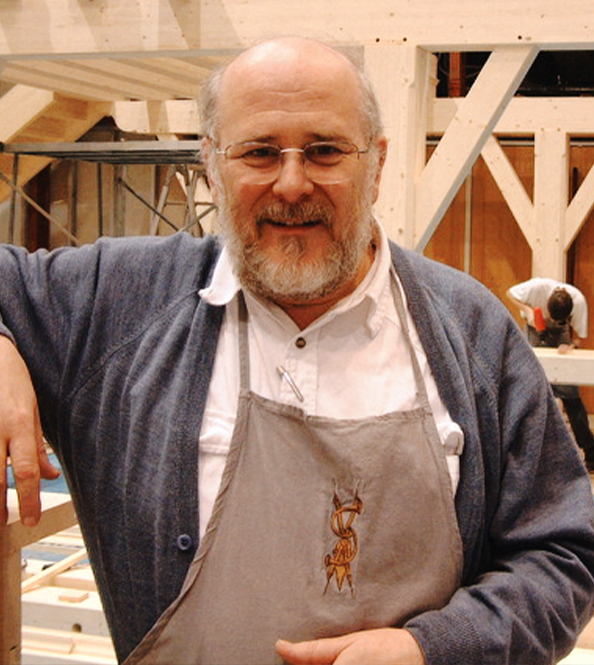 Garnier Marc
Founder of the– Marc GARNIER Orgues –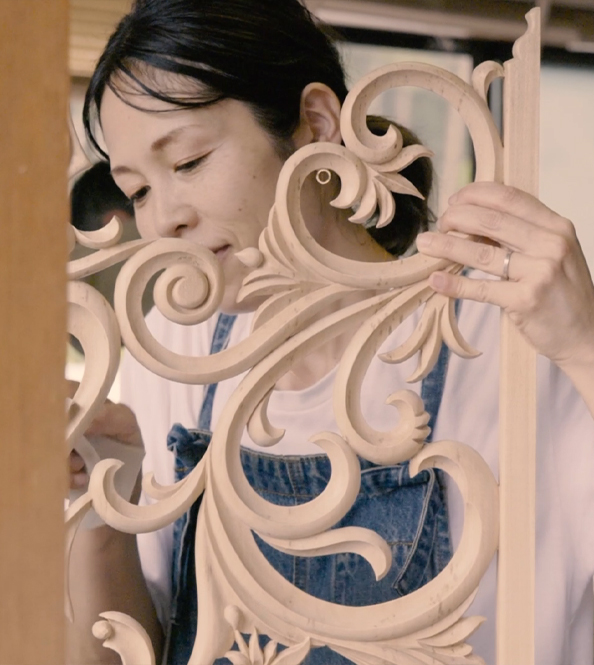 Garnier Mariko
Head of the Office-Organ making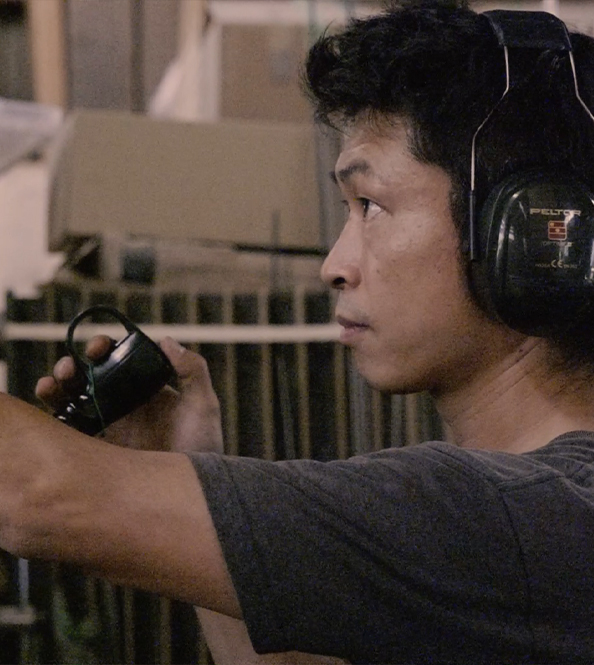 Nakayama Kosuke
Organ maintenance and making .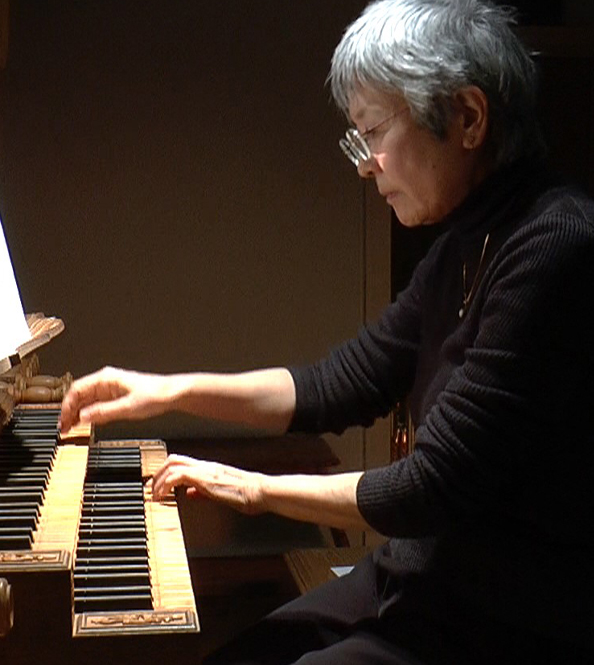 Mizuno Mariko
Director of MARC GARNIER JAPON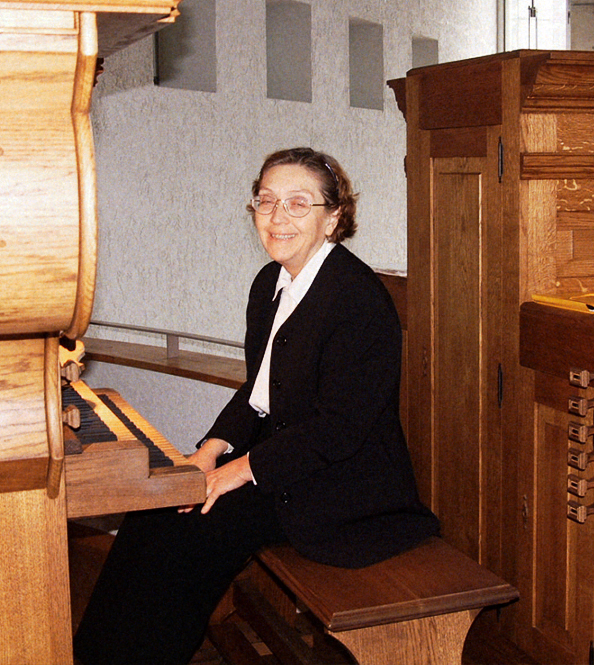 Garnier Elisabeth
Organist Cembalist and Pianist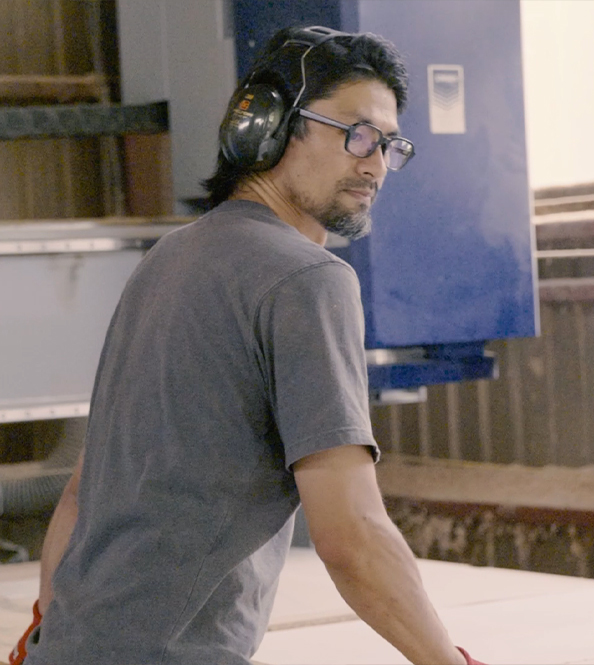 Watanabe Junzaburo
New worker since 2020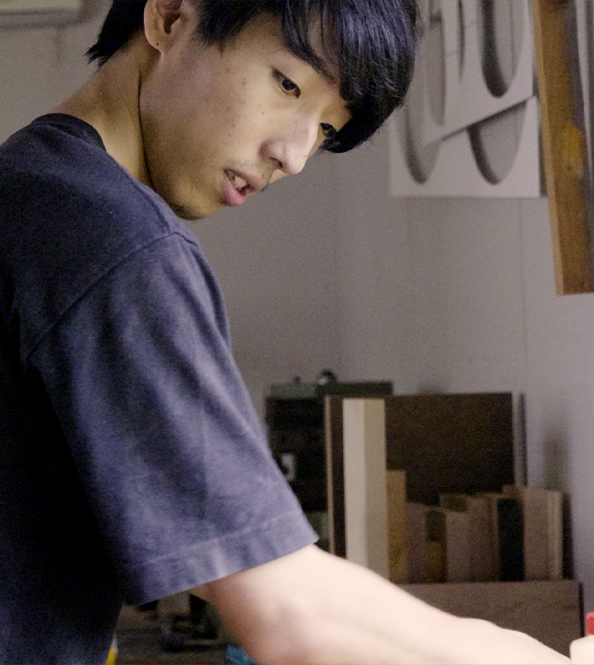 Uesugi Naoto
New worker since 2021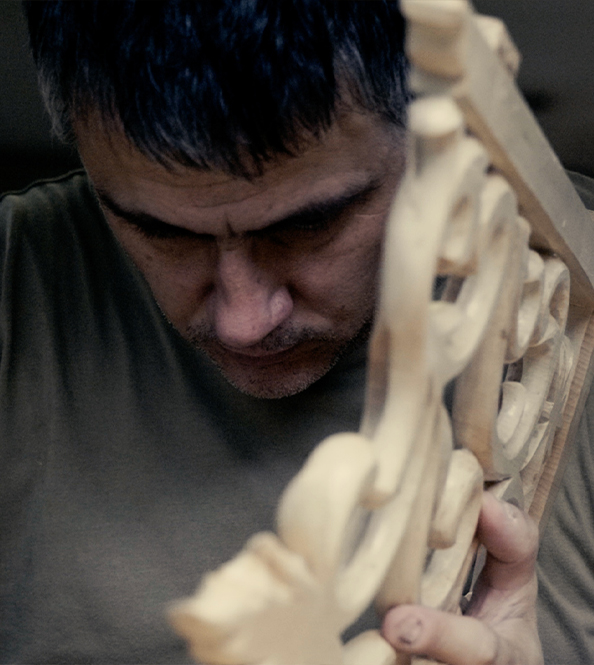 Ruiz Roger
New worker since 2021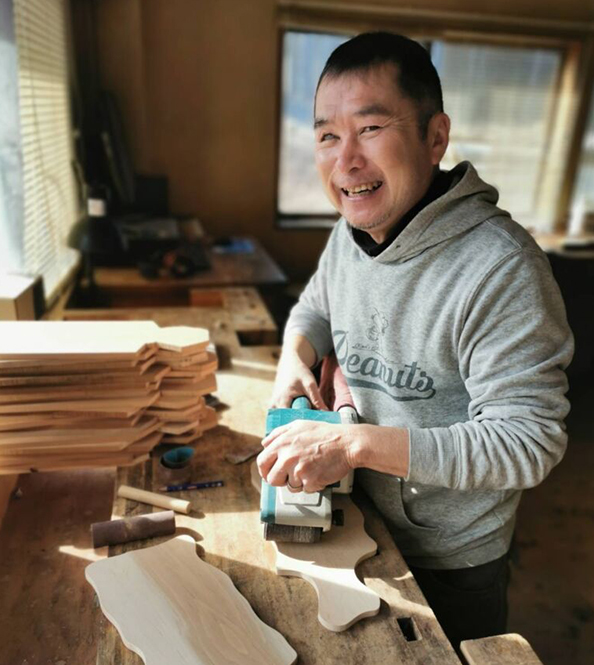 Kunio Ito
Part time worker since 2019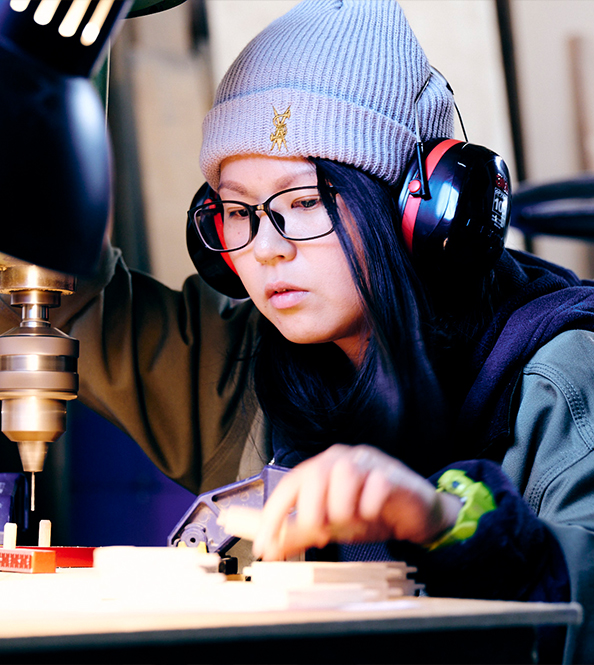 Watanabe Misaki
Part time worker since 2022